Dartmoor Workshops
Being based very near Dartmoor, Richard is able to offer half-day or full-day workshops in Landscape Photography in beautiful moorland scenery and settings within this National Park in Devon. These can be arranged at relatively short notice and can either involve one-to-one tutoring or be for a small group of two or three individuals.
Tuition is very much tailored to your needs, focusing on areas that you feel you need to work on. The aim is not to tell you what to photograph and from where but to assist and encourage you to construct your own compositions, taking into account light direction and quality and what it is that impacts you about each locality. It is also an opportunity to practise and perfect some of the technical aspects of this genre of photography. Richard would also give an illustrated tutorial (and critique session of your photos if required) at a pub or café during a lunch or coffee/tea break.
Typically the aim would be to take in about 4 locations for full day and 2 for half day workshops. Timing and locations explored will depend on sunrise and sunset times and the forecast and also on any specific requirements you may have or techniques you want to work on.
A moderate level of fitness is required as to explore a location will generally involve a fair bit of walking on hilly and uneven ground. Normally you would need your own transportation as you would meet up with Richard at an agreed time and location on the moor (directions provided). Alternative arrangements may also be possible, however.
During the summer months, Richard is also able to offer half-day 'close-up' or macro nature photography workshops at a few chosen locations in South Devon.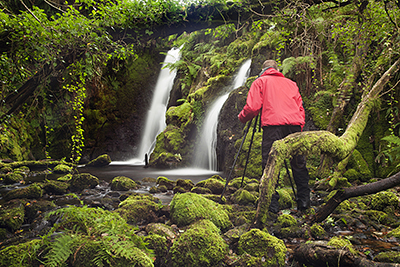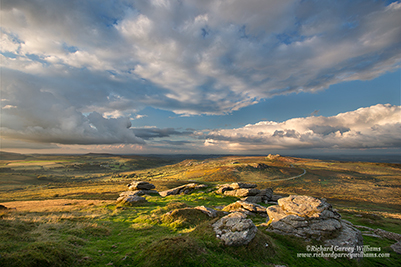 Fees
Full day of tutoring (up to 10 hours) - £150 for one person, £170 for 2 (£85 each) or £190 for 3 (£63.33 each).
Half day of tutoring (up to 6 hours) - £110 for one person, £125 for 2 or £135 for 3.
Half fee payable in advance as deposit. Rest on the day.
For enquiries and bookings email Richard or phone him on the number below.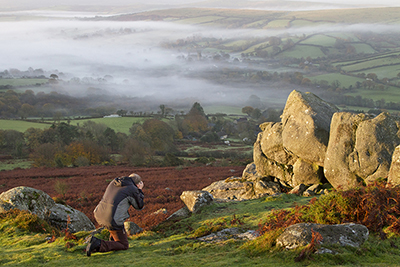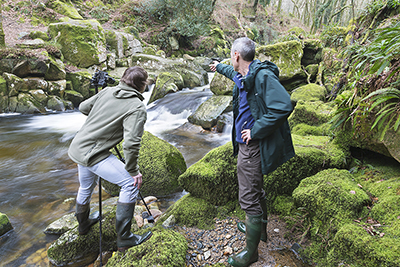 Testimonials
Your passion for the moor and tors meant the whole day was most enjoyable and inspiring. Your knowledge of Dartmoor enabled us to make the best of the conditions and your familiarity with the best angles enabled me to get some shots I am very pleased with. And with your relaxed, friendly manner I look forward to another day with you sometime in the future.
ABL, Wiltshire
Morning, Richard. Thanks again for yesterday. You do live in such a beautiful part of the country and we saw some amazing and varied landscapes across the moors and came away with some fabulous shots. I really enjoyed myself and felt my photography skills progressed a lot in one day - a great reflection of your teaching skills and the relaxed and enjoyable environment you created. I look forward to joining you again perhaps next time in Africa on one of your safaris.
Best wishes, Gordon Sheret, London
Just a quick note to thank you very much indeed for the workshop yesterday. I thoroughly enjoyed it but more than that I have learnt some very important compositional skills that I can take forward to help me improve my landscape photography. You have a very quiet and thoughtful style of teaching, paying attention to your clients needs.
Liz@Sherston, Sherston
We both very much enjoyed our time with you and we felt that we had greatly benefitted from your instruction, done in such a relaxed and informative style, thank you. You have an easy and likeable manner and we found you really good company so for us a great success (and you write good books too!).
AJB, Wiltshire
Just a short note to thank you for yesterday. I really enjoyed the day. Your advice and tips were very helpful and it was good to be able to put some of the theory into practice.
AgnetaW, Devon
Just a quick note to thank you very much for the Dartmoor workshop with visits to Staple Tor, Dewerstone & Leather Tor. The workshop was very informative and your passion for photography really came through which made for fantastic teaching.
I look forward to next time.
Alex Woolcock, Devon
Thanks for a great day, Richard, and I am looking forward to putting some of your tips into practice when I go out on my own.
Cathy O, Devon
Great half day workshop with Richard Garvey-Williams. Started with river shots then on to Bowerman's Nose at sunset. Very helpful and patient, has made me think more about composition. Richard knows all the best places. Hopefully do it again sometime.
Carol S, Devon
We both thoroughly enjoyed our day and really benefited from Richard's knowledge of the area. Richard was able to deal with our contrasting needs informatively, professionally and in a relaxed manner. A great day.
Trevor & Gillian H, Dorset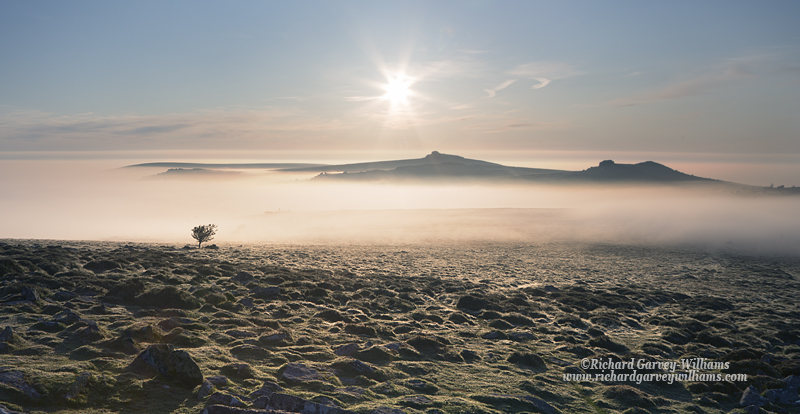 Safaris
Tanzania - a classic safari photography experience
Dates – Fri 16th June to Fri 23rd June, 2017
This is an 8-day classic safari holiday in Tanzania. It will give you the opportunity to photograph Africa's most iconic wildlife in a variety of spectacular habitats. It is open to photographers of all abilities.
Locations – Tanzania's Serengeti, Manyara and Ngorongoro Crater Reserves
Cost: £3799pp with single supplement £350
Deposit - £500 is required at the time of booking with the balance being due 10 weeks before departure
Group size – 3 – 6 participants
Kenya - the prime reserves of Amboseli and the Maasai Mara.
Dates – Thurs 5th to Fri 13th October, 2017
On this 8-day photography safari we visit two of Africa's most famous reserves, which provide unrivalled opportunities to photograph the continent's most iconic wildlife in wonderful and dramatic settings.
Cost: $6708 (c£5400)pp (single supplement $1300 (c£1100))
Deposit - 30% is required at the time of booking with the balance being due 45 days before departure
Group size – 5 – 6 participants
Namibia - a photographer's paradise
Dates – Weds 1st to Sun 12th November, 2017
This 12-day safari holiday in Namibia gives you the opportunity to capture some fantastic wildlife photographs in unique environments. It is open to photographers of all abilities.
Cost: £4990pp (single supplement £550)
Deposit - 30% is required at the time of booking with the balance being due 45 days before departure
Group size – 3 – 4 participants