Photographic Safaris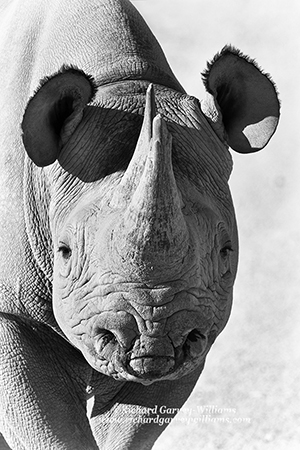 Inspirational photographic holidays in Africa
Having been brought up in East Africa, the abundant wildlife and majestic landscapes of this part of the continent have left their impression on Richard and he returns whenever possible. By leading photographic tours, he is able to share his enthusiasm for 'the safari experience' together with his passion for photography with others. The excitement expressed as the group gathers around a camp fire or the dinner table each evening to talk about the amazing things they have witnessed is a joy to behold.
Each year Richard works hard with carefully chosen operators to come up with itineraries that will offer not only fantastic photography opportunities but also very comfortable, pleasurable and relatively private safari experiences. Group size for these vacations is generally limited to a maximum of 5-6 participants to ensure better individual attention and tuition if required and a more personal experience. Unless otherwise stated, transport for the game drives will be in long-wheel-base 4x4 vehicles with either open sides or pop-up roof hatches, which are ideal for photographers. There will be a maximum of three participants per vehicle allowing plenty of space for you and your equipment and options to photograph freely to both sides through the large side windows and roof hatch. At some camps we use open-sided vehicles, which again offer you the freedom to readily photograph in all directions. The drivers are top class experienced local guides with extensive knowledge of the reserves and wildlife.
Itineraries for these workshops have been well thought-out and in most cases tested to maximize time spent in game-rich areas at the right times of day to give you the best photographic opportunities. In each itinerary he endeavours to include some variety of locations and camps to enable you to encounter a variety of wildlife species and landscapes. The lodges and camps all have a good level of luxury, enabling you to recharge both your camera and your own batteries overnight.
On most days Richard will give a short illustrated talk, aiming to cover most of the important aspects of safari photography during the course of the trip. He will also be readily available throughout to answer questions and give any individual guidance required. There are usually opportunities to review some of your photos as you go along and to discuss how you might edit and process them.
Through his workshop holidays Richard also aims to foster the creative and artistic aspects of image capture in addition to the technical side of things and to help photographers to clarify their own 'vision' and express it more potently. This process is essentially one of helping participants to 'see' a good photograph and then going on to use an understanding of psychological, creative and artistic principles to express that 'vision' effectively through the camera.
Turning up with swanky equipment and expensive lenses draped around your neck is not a necessary prerequisite. Be assured that you will not be judged according to your equipment. Even a humble compact camera will do. What is more important is your willingness to experiment and to learn. Hopefully you'll return home with stacks of cracking shots regardless of the cost of your camera and lens.
For most safaris, non-photographer travelling companions are also welcome, but please inform them that they may have to endure some very early starts, have some patience on the game drives and put up with some 'photography talk' at meal-times!
In addition to the itineraries listed, we would be happy to consider tailor-making a safari to suit your requirements as an individual, couple or small group.
Here's a short 3 minute 'taster' video:
Safaris