News & Views
Sunday 12th March 2017
Kenya Photographic Safari 2014
We certainly encountered a terrific variety of wildlife with a pretty impressive species check-list:
Elephant, buffalo, black rhino, white rhino, Maasai giraffe, reticulated giraffe, lion, leopard, cheetah, Burchell's and Grevy's zebra, eland, waterbuck, lesser kudu, Beisa oryx, impala, Grant's gazelle, Thomson's gazelle, gerenuk, dik-dik, warthog, jackals, hyena, baboon, vervet monkey, ground squirrel, 3 types of roller, 4 types of eagle, 2 hawk, weaver birds, helmeted guinea-fowl and vulturine guinea-fowl, ostrich, monitor lizard, rock agama lizard, skink.
The landscapes of Tsavo West were beautiful with the various volcanic outcrops and larva flows. There were plenty of elephants here but I was surprised how edgy they were – no doubt due to poaching in areas neighbouring the park. We put safety first, of course, and backed off when the bulls approached.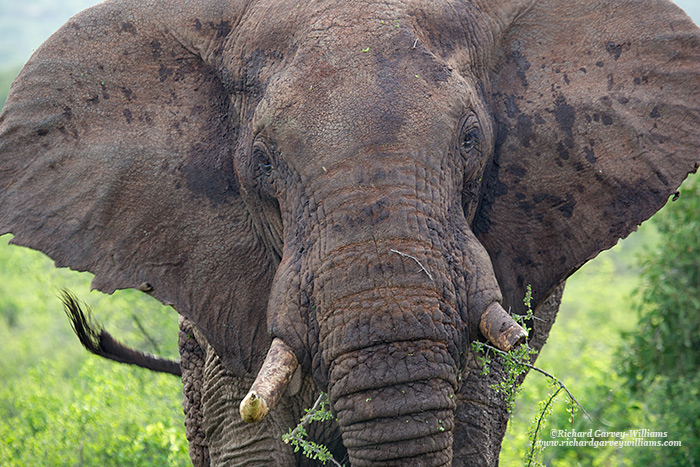 Our visit to Amboseli was short this time but it was great to see the elephants feeding in the swamps there again.
Heavy rain the night before and during our morning game drive provided for a different take on this usually arid terrain.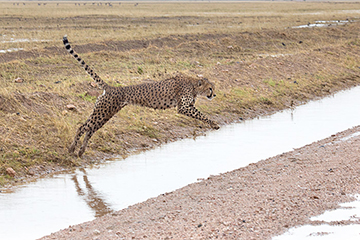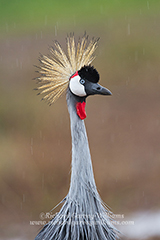 Two nights at the Sweetwaters Camp in Ol Pejeta broke the journey to Samburu perfectly and provided a great opportunity to see both species of rhino.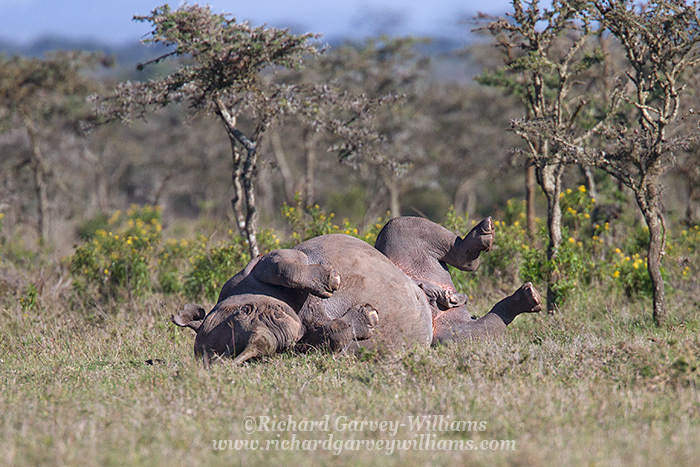 We also saw a pride of 17 lions dozing and later came across two lionesses on a kill. It was great to see the beautifully-marked reticulated giraffes crossing the plains there too with Mount Kenya as a spectacular backdrop.
Finally, on to Samburu. This is home to various relatively rare species and sub-species, in particular the gerenuk, reticulated giraffe, Grevy's zebra, Somalian ostrich and Beisa oryx.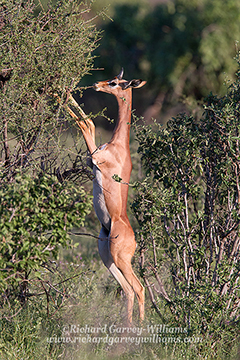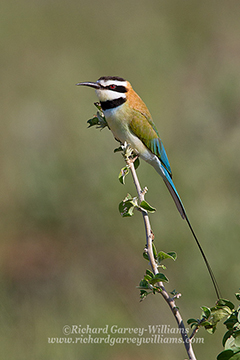 We saw all of these, but the best photographic opportunities this time came from the antics of the elephant herds in the Uaso Nyiro River and the beautiful birdlife.