Books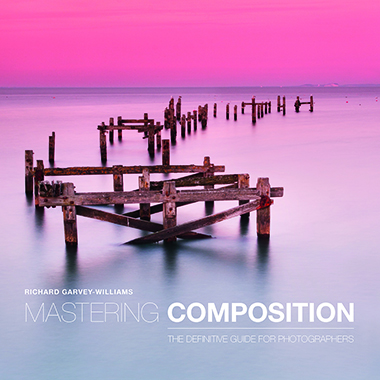 Mastering Composition – the definitive guide for photographers
As the title suggests, this inspirational book covers all aspects of this fascinating topic that is so essential to our craft. Before looking at the various rules, principles and guidelines that have been proposed, the reader is introduced to intriguing insights to how our brains work when we look at images. We are also cautioned against applying the rules rigidly and are encouraged to consider using or defying them in accordance with what it is we intend to express through each image.
Released in April 2014, the images in this book are drawn from Richard's collection together with a contribution from fellow photographer Mark Shuttleworth. The aim was to find images that would illustrate the concepts well and also inspire and appeal to photographers involved in all genres of photography.
See more about Mastering Composition on Amazon.
Mastering Wildlife Photography
As Richard's second contribution to the 'Mastering…' series of instructional books for photographers, this popular title comprehensively covers the skills, equipment and mind-set required to capture impactful images in this popular branch of photography. The benefits of researching and planning your forays into the natural world are discussed together with ethical and safety considerations.
To make our images more compelling, we are reminded to consider what it is we wish to convey, reveal or express about our subjects and attention is paid to how we might use lighting, composition, timing and creative techniques to aid this. Some of the important topics covered include Portraits, Animals in their Environment, Close-ups, Capturing the Action and Field-craft.
The text is supported throughout by Richard's inspirational images of a variety of subject matter from around the world with the added bonus of some outstanding images from South Georgia by Chris Marsham.
To see a review by the online magazine and resource for photographers, ePHOTOzine, click here.
See more about Mastering Wildlife Photography on Amazon and order your copy.
These titles were published by Ammonite Press and form part of a series which also covers landscape, portrait, wedding, street and black and white photography amongst other techniques and subjects. For more details on other titles visit www.ammonitepress.co.uk. Email pubs@thegmcgroup.com for sales enquiries.
Light on the Mani
Richard spent many years living in the Peloponnese of Greece. Images from the region can be seen in a self-published 10x8 inch coffee-table book, which contains sections covering the landscape, villages, people, flora and fauna of this remarkable area.
Preview and order from the bookstore at Blurb.
Namibia – a Photographer's Voyage to Another World
Images from Richard's solo tour of Namibia in November 2012.
Preview and order from the bookstore at Blurb.
Safaris
Kenya - the prime reserves of Amboseli and the Maasai Mara - February 2020.
Dates – Saturday 8th to Saturday 15th February, 2020.
On this 8-day photography safari we visit two of Africa's most famous reserves, which provide unrivalled opportunities to photograph the continent's most iconic wildlife in wonderful and dramatic settings.
Group size – 5 participants
Namibia's Etosha National Park and Namib Rand Reserve - November 2020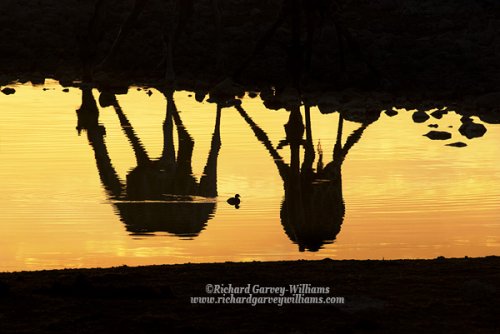 Dates: Sunday 15th November to 24th November 2020
Namibia offers unique opportunities for both wildlife and landscape photography. It is a vast country with a population of only 2 million. Large parts are desert with much of the rest being open savannah country dotted by dramatic mountain ranges. Its colour palette of blue skies, orange sand-mountains and yellow grasslands contributes to some unforgetable vistas. Much of its wildlife is uniquely adapted to this arid environment and wonderfully photogenic.
Group size 5 participants