News & Views
Saturday 25th March 2017
Namibia Photographic Safaris in Nov 2015
Around our luxury camp there were plenty of oryxes with their beautiful markings often posing nicely for us on the dunes. Sunrise and sunset were enjoyed from viewpoints overlooking a plateau with a dramatic mountain range beyond.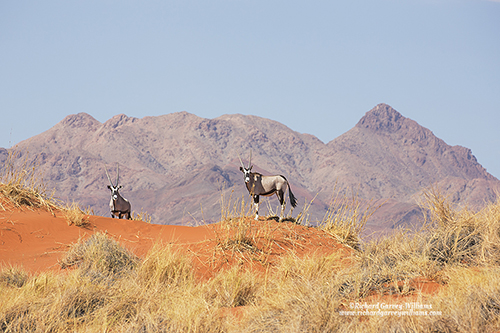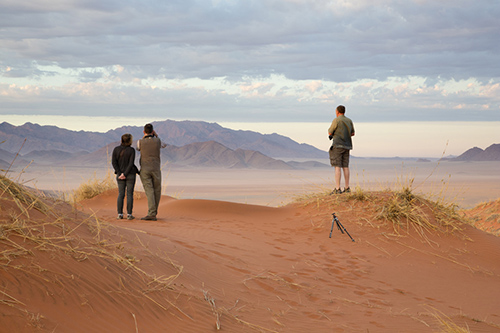 From there we headed to the coast and stayed a night in the rather quaint town of Swakopmund to break our journey north. Here we had a relaxing stroll in the evening and great meal out at a restaurant on the seafront. The focus then for the rest of the safari was the plethora of wildlife in the Etosha National Park. At the end of the dry season the animals are compelled to visit the various waterholes in the park at regular intervals. This makes for some amazing sights and some fascinating interactions as they take their turn to come in to drink. At times some of the waterholes could even become rather crowded with 4 or 5 different species all congregating around the water's edge.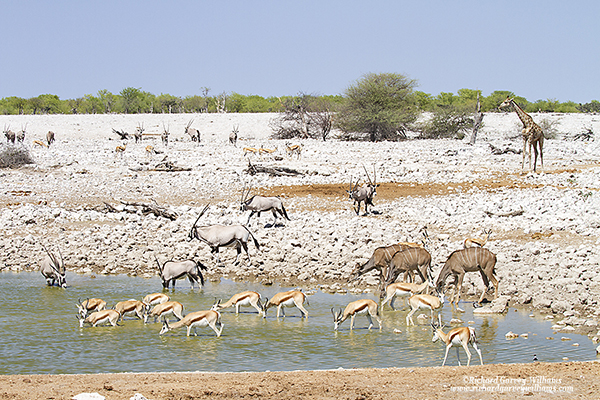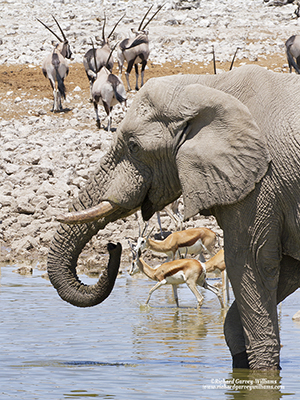 The two lodges both had waterholes on site, so we spent much of our time in their viewing areas where we were able to choose our compositions freely and set up a tripod if we wished. We also enjoyed some game drives out to other waterholes for different perspectives and to viewing points on the edge of the 'pan', an immense dry lake that forms a large portion of the park.
We rounded the trip off with a little luxury in a lodge in a private game reserve bordering Etosha. This reserve hosts quite a number of both white and black rhinos and some large prides of lion and provided us with some more good photo opportunities. We were even able to track a white rhino and her calf on foot and watch them for a while from about 20-30m away – a wonderful experience!
The second safari, a one-to-one, followed a similar course. Instead of starting in the Namib Rand reserve, the two of us and our wonderful guide headed first to the Namib Naukluft National Park for a good dose of landscape photography amidst the dramatic, mountainous sand-dunes of Sossusvlei and the dried lake and dead trees of Deadvlei. On our first morning we started to climb one of the dunes for sunrise, but had to abandon our ascent due to the ferocity of the wind and the sand it was kicking up. Fortunately our cameras were safely wrapped in rain-sleeves and we were still able to capture some of the drama of this sand-storm. The swirling wind and dust down in Deadvlei also made for some atmospheric and different images.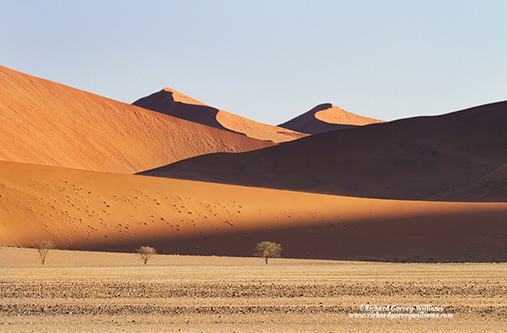 At Swakopmund we enjoyed a morning's guided desert tour, photographing the geckoes, chameleons and sidewinder snake that our guide tracked and located for us. These are all amazing species, so well-adapted to this hostile environment. In the afternoon, we drove an hour and a half north to visit the fur seal colony at Cape Cross, which is an amazing spectacle and well worth the drive…if you can put up with the smell!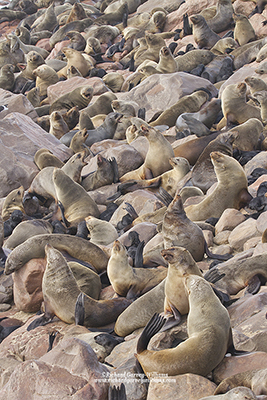 Finally, it was on to Etosha where the remaining 6 days were as for the first tour. Both safaris went down very well, providing a unique and memorable experience for all and a great taste of what is an amazing country for photography.
It's difficult to say what my highlights of this time in Namibia were, but watching herds of elephants visiting waterholes always takes some beating. Their excitement as the young ones race towards the water is catching and their interactions and the expressions of connection they display one to another are so engaging. Can't wait to return!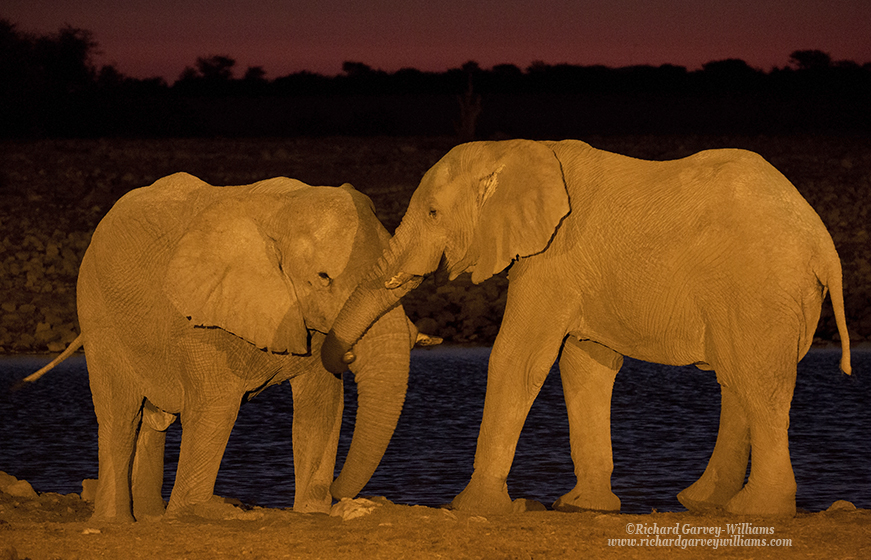 I'm putting together a similar itinerary for November 2017. Contact me to let me know your email address if interested.