Safaris
Kenya - the prime reserves of Amboseli and the Maasai Mara.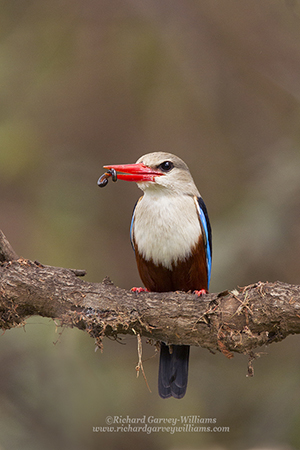 Overview
Accommodation is in luxury safari camps ensuring that you have all the amenities and comforts you might want whilst relishing a truly authentic safari experience in prime locations. The first is in the private Kitirua Concession, which provides us with a wonderfully natural and private safari experience. The camp and much of this reserve have magnificent views of snow-capped Mount Kilimanjaro, which also provides a wonderful back-drop for many a photograph. During our stay here we will explore the area on our morning and afternoon game drives and also the neighbouring Amboseli National Park, into which we have unrestricted access.
The second part of the safari is spent deep in the Mara North Conservancy, the heart of the Masai Mara ecosystem. Here we have the perfect base from which to explore the wonders of the Mara, another of Africa's greatest reserves. The migration herds should still be in the region at this time of year offering an added bonus.
There will be a maximum of 3 per vehicle ensuring you have plenty of room for your camera gear and freedom to photograph from each side. Richard will be on hand throughout to offer photographic instruction and tuition, review your images with you individually or to help you with any challenges you might be facing. He will also offer a presentation each day on various relevant aspects of the art.
Throughout the safari we will aim to be out on drives early in the morning and also late afternoons and evenings to capitalize on the best light for photography and also the higher levels of activity of the animals. For this reason, breakfasts and lunches may on occasion be packed/picnic meals to maximize our photographic opportunities.
Itinerary
5th – On arrival at Nairobi's Jomo Kenyatta International Airport (JKIA) you will be met and transferred to the Eka Hotel for a pre-safari briefing and a good night's rest. Accommodation here is on a Bed & Breakfast basis.
6th - We start our safari with an early transfer to Wilson airport for our short flight at 0815 to Amboseli. Here our accommodation for the first three nights is at Tortillis Camp (http://www.elewanacollection.com/tortilis-camp-amboseli/at-a-glance). This is in an area renowned for its large herds of elephant in particular and the guides at our camp know the individual elephants, their family history, and are able to get very close to the habituated herds. Much of Amboseli incorporates the dried up bed of a Pleistocene lake, with lush deep fresh water springs in the middle of the park providing a haven for hippos and birdlife and a playground for the elephants. We are also sure to encounter plentiful plains game and their predators. Game drives are in open-sided vehicles which allow for quick responses and unrestricted photography in all directions. The camp can provide bean-bags for better support and grip. We head out early each day and return to camp during the middle of the day to share our experiences and download our images. Then, after lunch and a good rest, we head out for our second drive to capitalize on the warm, late afternoon and evening light.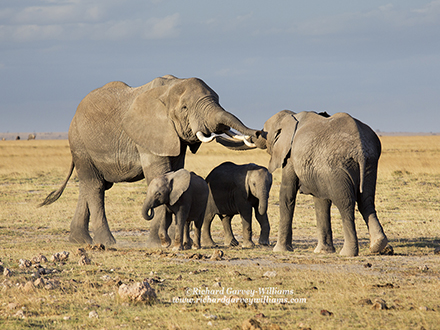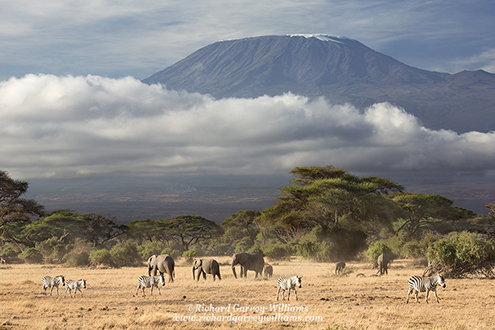 9th – Today we fly from Amboseli to the Maasai Mara via Nairobi. Our accommodation here is at Elephant Pepper Camp (http://www.elewanacollection.com/elephant-pepper-camp-masai-mara/at-a-glance) where we settle for the remainder of the safari. For the next five days we explore the vast, fertile plains of the Maasai Mara which boast a plethora of wildlife. With over 450 bird species and both resident and transient populations of lion, leopard, buffalo, elephant, rhino, giraffe, baboon, warthog, gazelle, hippo and crocodile to name a few, the plains and rivers are dense with game. Elephant Pepper Camp is also perfect for those wanting to observe the spectacle of the migration, classified amongst the "Seven Wonders of the World". From July to November, over 1.3 million wildebeest and zebra cross from the Serengeti into the Mara in search of greener pastures. We may even catch a spectacular 'river-crossing' on one of our morning or afternoon drives. Game-driving in this area is limited to vehicles from the camps based here, which provides additional advantages. Being private, yet centrally located, the Elephant Pepper guides have easy access to the reserve, zebra and wildebeest crossings, and outstanding game-viewing within the conservancy. All-in-all a recipe for some great photography!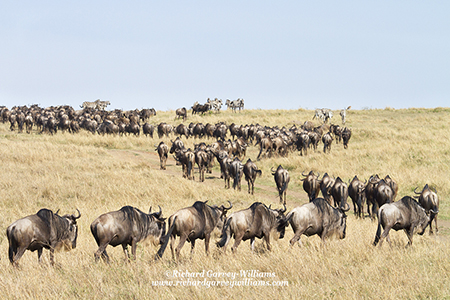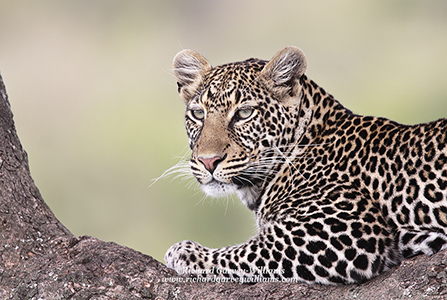 13th – Today we catch our return flight at around mid-day to Nairobi's Wilson airport from where we are transferred to the international airport for departure flights. We would also be happy to make suggestions and help you with bookings should you wish to extend your trip.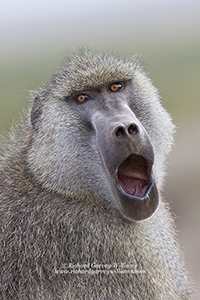 Included
Private vehicles for game drives with maximum of 3 people + English-speaking driver/guide;
Photographic tuition from Richard throughout;
Accommodation and all meals and drinks except some premium brand ones/champagne;
Entry fees to Parks and Reserves;
Domestic flights;
Airport transfers (arriving/departing together - individual transfers additional expense)
Excluded
International flights to Nairobi (help can be provided with sourcing and booking these);
Personal insurance & photographic equipment insurance;
Visas – available on arrival;
Additional accommodation before and after safari (a night in Nairobi before the safari is recommended to ensure you are there in time for the flight to the Amboseli on 8th – we can arrange this for you);
Items of a personal nature - curios; laundry; phone calls and internet services; Tips/gratuities/porter fees;
Please note that the luggage allowance for the internal flights is 15kg and soft bags are recommended to ease loading into limited space. Excess luggage may incur a small fee and for large groups we sometimes book an extra seat to accommodate the extra hand-luggage.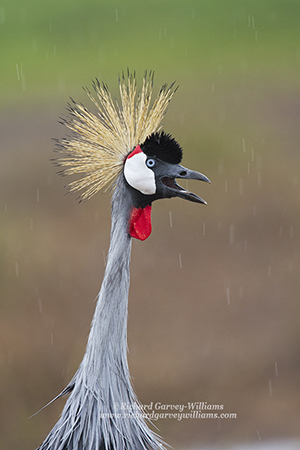 FAQs
Will I need a visa?
A valid passport and visa are required for all UK citizens traveling to Kenya. The passport must be valid for at least 6 months beyond the return date and contain at least 2 blank visa pages for endorsements. Visas are required and can be obtained on arrival in Kenya. A single entry visa currently costs $50. For the latest information on visa requirements:
http://www.kenyaembassy.com
Will I need vaccinations?
No vaccinations are currently required for Kenya. Yellow-fever is required if you are coming from a yellow fever zone into Kenya eg if you are coming from Tanzania to Kenya. Anti-Malaria medication is recommended for Kenya, although where we will be travelling the risk should be low. We advise you to consult your doctor for their recommendations.
How warm will it be?
East Africa enjoys a moderate climate without any extremes in temperature. The days should be pleasant with temperatures between 21 and 29 (70 – 85) degrees, and the nights 13 to 21 (55 to 70) degrees.
What is your cancellation policy?
If the customer is unable to undertake the safari, cancelations will be subject to the following conditions, which are calculated in % of the cost of the Safari, which the client will forfeit in the event of canceling.

More than 90 days prior to departure = 30 %
Between 90 and 30 days prior to departure = 50 %

Less than 30 days prior to departure = 100 %
Please also note that in all cases your payments will be acknowledged and are refundable inline with the terms of the UK-based and ATOL-protected tour operator.
How do I book?
First contact us to check on availability and to confirm that it is the right trip for you. Bookings are handled by an ATOL-registered operator and their terms and conditions apply.