Safaris
Namibia - a photographer's paradise
Overview
Namibia offers unique opportunities to both wildlife and landscape photographers. It is a vast country with a population of only 2 million. Large parts are desert with much of the rest being open savannah country dotted by dramatic mountain ranges. Its colour palette of blue skies, orange sand mountains and yellow grasslands contributes to some unforgetable vistas. Much of its wildlife is uniquely adapted to this arid environment and wonderfully photogenic.
On this exciting tour the focus is on the wildlife, but there will also be opportunities to capture some stunning landscape photographs along the way. We travel as a small group of 3-4 participants plus your photography guide, Richard Garvey-Williams, and our local driver/guide in a spacious 10-seater vehicle driven by our local guide. When we are not exploring locations on foot, the large side windows and roof hatch allow freedom to photograph from the vehicle in all directions. Richard will be on hand throughout to offer photographic tuition and instruction and will also offer a tutorial presentation each day on various relevant aspects of the art.
We spend time in five locations. At the first two you will experience some spectacular desert scenery and be able to photograph a variety of its wildlife inhabitants. On the coast we also visit a cape fur seal colony before moving on to Etosha National Park where we spend the majority of our time. The trip is timed to come as the dry season drawing to a close, so this reserve's wealth of animal life should be coming regularly to the various waterholes to drink. This offers great photo opportunities of a large variety of the larger mammals and also birdlife.
Itinerary
1st – Fly in to Windhoek (flight leaving UK on 31st Oct) where you will be met and transferred to the Avani Hotel for a welcome and pre-safari briefing. Accommodation is on bed and breakfast basis so dinner is at your own expense.
2nd – We start our safari with an early start for a long drive heading south-west to Wolwedans Dunes Camp in the NamibRand Nature Reserve on the edge of the Namib Desert. http://www.wolwedans.com. We'll have our first evening game drive in one of their open 4x4 vehicles to explore the dramatic mountain ranges and linear sand-dunes with their surfaces rippled by the wind, all making for some wonderful images. There is often the possibility of including various animals in the context of this majestic environment. Accommodation for our two nights here is fully inclusive and our morning and evening drives are in one of the camp's open vehicles.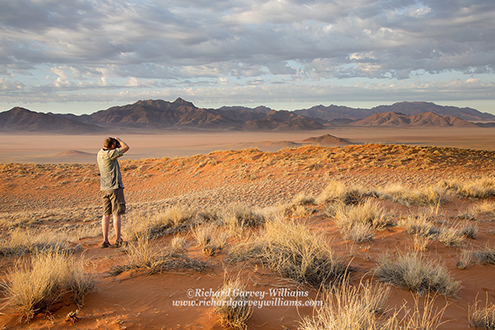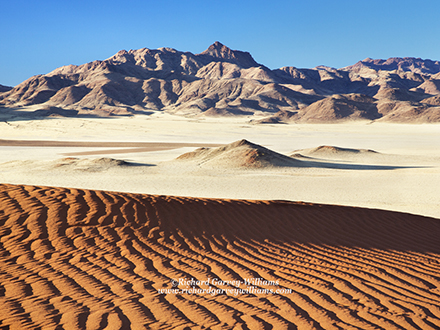 3rd – We'll head out to one of the dunes for sunrise as part of our morning drive with a local guide. We return to camp to relax in the heat of the middle of the day before heading out again as it starts to cool in the early evening. We'll typically enjoy a sun-downer to refresh ourselves before trying a little night-time/star-trail photography to capitalize on the cloudless, clear skies, and finally heading back to camp for our evening meal.
4th – Another shorter early morning shoot before breakfast and gathering our belongings and heading off towards the coast for a 2-night stay in the quaint coastal town of Swakopmund. Accommodation in Swakopmund is at the Swakopmund Sands Hotel on a bed and breakfast basis. There are plenty of excellent restaurants in the town for your evening meal.
5th – This morning we'll head out into the local desert on a private 'Guided Living Desert Tour' to photograph smaller reptile and invertebrate desert creatures and dramatic desert scenery. There'll be a good opportunity to relax or to explore the town in the afternoon or to drive north along the coast to visit the Cape Fur Seal colony.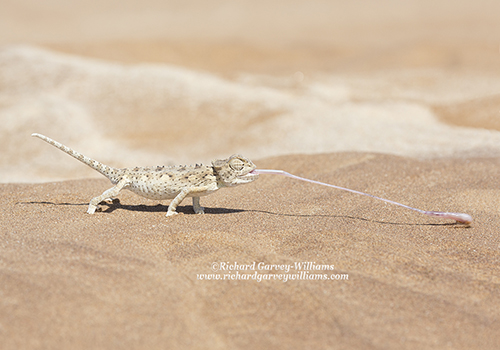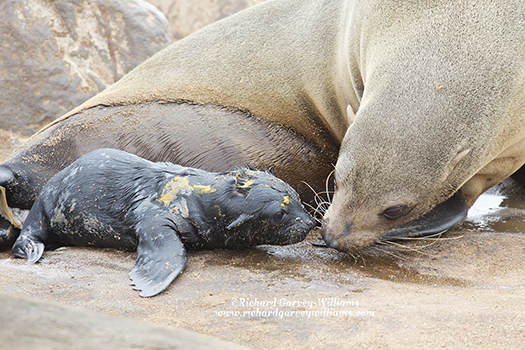 6th – Today we have a long drive to Etosha National Park, where we spend the second half of the trip. We spend two nights at each of three different lodges in this region to give us some variety. Each has its own waterhole on site – great for dusk and dawn photography. There is a very good chance of photographing elephants, giraffe, zebra, kudu, oryx and springbok and the possibility of even black rhino and lion at these sites. We also enjoy game drives each day to explore the park, visiting other waterholes and witnessing the spectacle of the massive dry lake – 'the pan'. For our first night we check in at Okaukuejo Lodge http://www.nwr.com.na/index.php/resorts/okaukuejo-resort – we can spend the late afternoon and evening at the lodge's own excellent waterhole. The site is floodlit so you can return to sit by the waterhole after your evening meal. Alternatively we can head out on an evening game drive. Accommodation includes breakfast and dinner. Game drives are in our own 10-seater vehicle whilst at Okaukuejo & Halali;
7th - Morning and evening game drives to nearby water holes and the salt pan.
8th – We move on to a second lodge in the reserve, Halali http://www.nwr.com.na/index.php/resorts/halali-resort. As with Okaukuejo, accommodation is on a dinner, bed and breakfast basis.
9th - Morning and evening game drives in our vehicle or spend morning at the lodge's own waterhole.
10th – For our final two days we indulge ourselves with a little luxury at Ongava Lodge, a private reserve with its own waterhole on the edge of Etosha http://www.ongava.com. Here the board is fully inclusive. Again this area should offer plenty of opportunities to photograph both types of rhino and lions. Game drives will be in one of their open vehicles and accommodation is all-inclusive. (note private vehicle rental is subject to availability).
12th – After breakfast, we set out on the drive back to the capital, Windhoek, and the airport to connect with late afternoon flights.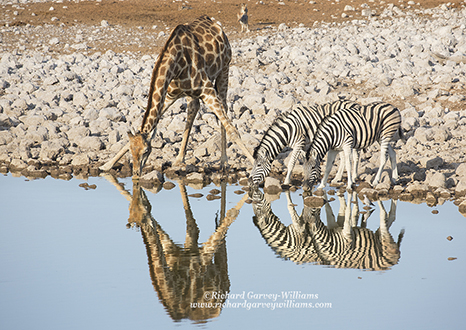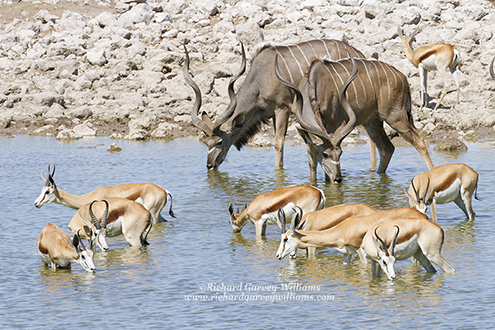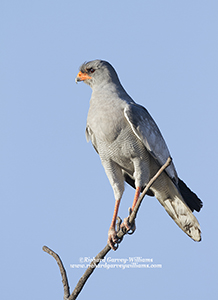 Included
Services of a local English-speaking guide;
Photographic tuition from Richard;
10 seat or 12 seat vehicle as indicated;
Accommodation and meals as stated in itinerary;
Fully inclusive at Ongava & Wolwedans;
Entry fees to Parks and Reserves;
Transportation and fuel and all game drives;
Airport transfers (arriving/departing together - individual transfers additional expense)
Excluded
Personal insurance; Photography Equipment Insurance;
Flights to Namibia (help can be provided with sourcing and booking these);
Visas (not currently required if arriving from the UK);
Meals not stated;
Snacks and drinks including bottled water;
Optional activities and entry fees not stated;
Additional accommodation before and after safari;
Items of a personal nature - curios; laundry; phone calls and internet services; Tips/gratuities/porter fees;
Private airport transfers
FAQs
What will the temperature be?
At this time of year, daytime temperatures can typically reach 25-40 degrees. Night times are much cooler and a sweater/fleece is usually needed for the morning drives. It is a dry heat, which makes the mid-day heat much more tolerable and we try to keep our activities to the early mornings and evenings, which are also the best times for photography.
How do I get to Namibia?
From the UK there are no direct flights to Windhoek, the capital. You can either fly via Germany or South Africa. We would recommend a flight to Johannesburg to connect with one of the regular South African Airways or Air Namibia flights to Windhoek, allowing perhaps 3-4 hours for a comfortable stress-free transit.
What is your cancellation policy?
If the customer is unable to undertake the safari, cancelations will be subject to the following conditions, which are calculated in % of the cost of the Safari, which the client will forfeit in the event of canceling.

More than 90 days prior to departure = 30 %
Between 90 and 30 days prior to departure = 50 %

Less than 30 days prior to departure = 100 %
Please also note that in all cases your payments will be acknowledged and are refundable inline with the terms of the UK-based and ATOL-protected tour operator.
How do I book?
First contact Richard to check on availability and to confirm that it is the right trip for you. Bookings are handled by an ATOL-registered operator and their terms and conditions apply.