Safaris
Tanzania - a classic safari photography experience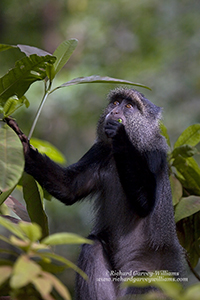 Overview
The northern part of Tanzania is home to some of Africa's most famous reserves, three of which we visit on this safari. This adventure is timed for the early part of the dry season when there will be plenty of colour in the landscape and the Great Migration herds of wildebeest and zebra will be slowly making their way northwards through the central Serengeti region, where we spend the bulk of our time. The large predator populations will be active making the most of the passage of these herds through their territories. Before heading there, we start the safari by warming ourselves and our cameras up with an extended game drive in Lake Manyara National Park. This park is known for its tree-climbing lions. There's also a good chance of spotting a leopard in one of the trees of the forested shores of the lake. It also offers great opportunities for photographing a variety of birdlife, elephants, blue monkeys, baboons and many other species. We then move on to the spectacular Ngorongoro Crater Reserve and descend early the following morning into the floor of this massive caldera to drive around one of the most game-rich reserves in the world. The following day is spent in the Ndutu Reserve in the Serengeti ecosystem. This reserve also boasts a terrific concentration of game, including all the big cats and is popular with film crews due to the freedom it provides for driving off-road to get in optimal positions.
There will be a maximum of 3 participants per safari vehicle, ensuring that you will have a row to yourself with freedom to photograph through either side-window or the roof-hatch. Richard will be on hand throughout to offer photographic instruction, review your images with you individually or to help you with any challenges you might be facing. He will also offer a presentation each day on various relevant aspects of the art.
Throughout the safari we will aim to be out on drives early in the morning and also late afternoons and evenings to capitalize on the best light for photography and also the higher levels of activity of the animals. For this reason, breakfasts and lunches may on occasion be packed/picnic meals to maximize our photographic opportunities.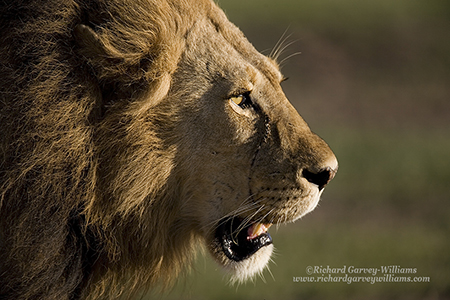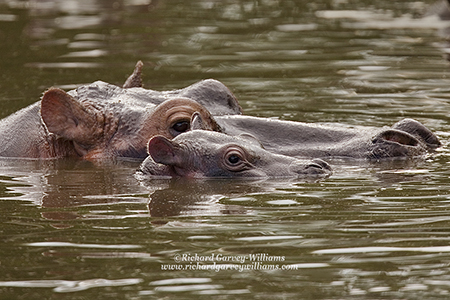 Itinerary
16th - You fly in to Kilimanjaro International Airport (JRO) where you will be met and transferred for half-board accommodation at the Rivertrees Country Inn, Arusha. Rivertrees lies nestled in the foothills of Mt Meru and commands a majestic view of Mt Kilimanjaro. The ten acres of lush gardens offer excellent bird-watching. Here you will have a pre-adventure briefing, dinner and a good night's rest. http://rivertrees.com.
17th - After breakfast we drive to Manyara National Park for an extended game-drive. The lake forming the core of this reserve hosts flamingoes & hippos and abundant birdlife. On our drive here we will explore the shores of the lake, which are home to a large variety of wildlife and provide great opportunities for some close encounters. Lions and leopards are often seen resting through the day on branches of trees. The park is also home to elephants, giraffe, zebra, impala, baboons, blue monkeys and a host of other wildlife. After spending much of the day here, we drive on to the Ngorongoro Sopa Lodge with spectacular views over the crater. http://sopalodges.com/ngorongoro-sopa-lodge/overview.
18th – This morning we descend into the crater as early as possible to capitalize on the early morning light and to allow ourselves plenty of time to explore the floor of this caldera with its open plains, wooded areas and salt lake with its flocks of flamingoes. The crater offers a refuge to old 'big-tusker' bull elephants and a number of black rhinos as well as big cats and a large variety of herbivores and birds. The crater walls can offer an interesting and dramatic back-drop to many a photograph taken here.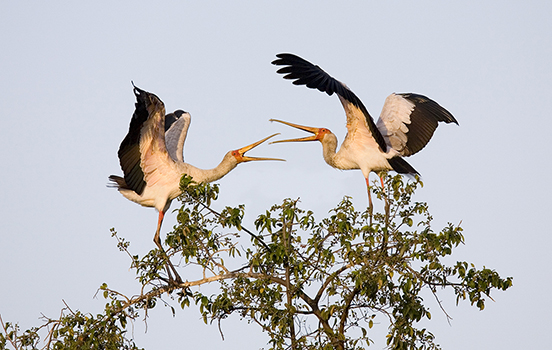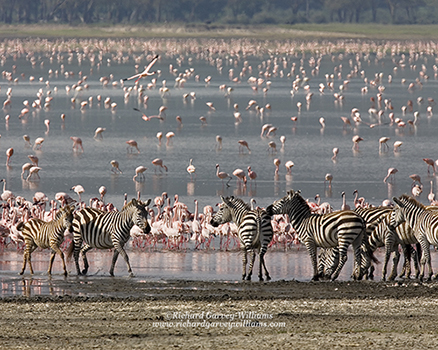 That afternoon we move on to our next port of call – Ndutu Reserve, enjoying an evening game-drive on arrival. Lake Masek Tented Lodge, a luxury tented camp. http://www.tanganyikawildernesscamps.com/camps/lakemasektentedcamp/
19th – A full day exploring this special location, factoring in time to relax, enjoy some wonderful meals, download photos and recharge batteries. The Ndutu Reserve is popular with film crews for a good reason. It is largely flat and open, providing unrestricted views of the animals and action that unfolds, and vehicles are also allowed to venture off-road in most areas, giving you the opportunity to get the best view-points and angles.
20th - Today we move on to the neighbouring Serengeti National Park during the course of an extended game-drive, arriving at the Naona Moru Camp from where we can make radiate game drives to the central and western regions of the park. http://www.nasikiacamps.com/Naona-Moru-Camp.html
21st and 22nd - The Naona Morum Camp offers another wonderfully authentic safari experience deep in the Serengeti and provides us with the ideal base from which we can explore this amazing national park during our 3 nights here. Again, we should encounter an abundance of plains big game, including lion, leopard, cheetah, elephant, giraffe, buffalo, impala, Grant's gazelle, Thomson's gazelle, warthog, hartebeest, waterbuck, reedbuck, bushbuck, dikdik and hyena. The migration herds of zebra and wildebeest should also be passing through at this time providing an added bonus. The bird life is also abundant with over 500 species recorded in the Serengeti. The rollers, vultures and raptors, in particular, are often seen posing nicely for portraits. From our base here it should also be possible to make an excursion to a muddy pool on one of the rivers usually packed with a mass of hippos.
23rd – There will be the option of a final short game-drive this morning before catching our flight at 10.30 back to Arusha to connect with return international flights later that day. For those on much later flights there will be the option of a dayroom at the KIA Lodge.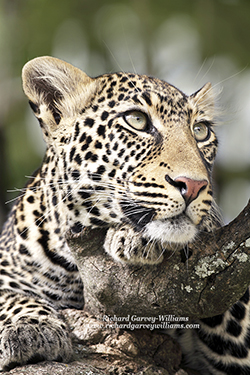 FAQs
What will the temperature be?
Temperatures typically reach a very pleasant mid-20s during the day, remaining warm (15-18 degrees or so) at night.
What vaccinations are required?
Currently there are no vaccinations required for entry, although Yellow-fever is required if you are coming from a yellow-fever zone country. We recommend you check the current situation with your GP surgery and also that you consider anti-malarial medication as there is a low risk in the region.
Can I extend my trip?
Certainly. How about extending your visit with further safari in Kenya or Tanzania, or some time relaxing on the tropical island paradise of Zanzibar? Our agents can help you plan this too.
What is your cancellation policy?
If the customer is unable to undertake the safari, because considerable costs are incurred to hold reservations, cancelations are likely to be subject to the following charges:
More than 90 days prior to departure – deposit retained.
Between 89 and 50 days prior to departure - 50 % of total payment made.

Less than 49 days prior to departure - 100 % of total payment made.
How do I book?
First contact Richard to check on availability and to confirm that it is the right trip for you. A deposit of £500 is required at the time of booking with the balance being due 10 weeks prior to the start of the safari. The deposit will be fully refunded in good time should the safari be cancelled for any reason.