About Richard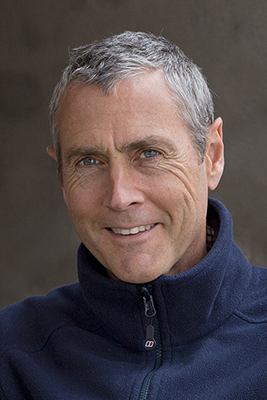 Richard's work does encompass other genres of photography but his primary focus remains rooted in the natural world. His up-bringing in Uganda and the Southern Sudan no doubt helped generate his passion and fascination for wildlife and for the wild animals of that continent in particular. He is now based in Devon, but regularly returns to Africa leading photographic safaris.
Like many nature photographers he is deeply concerned about our impact on the environment. He hopes his work will communicate to others the complexity, beauty and design inherent in this part of our existence and encourage immersion in and interaction with its wonders. He also hopes it will in some way help nurture a respectful relationship rather than one based on exploitation and control.
Richard is always pleased to consider commissions for work primarily in the fields of wildlife and landscape photography. He relishes the opportunity to travel so will also consider commissions overseas. Please contact him with proposals.
In addition to the books, he regularly writes articles for magazines. Recent features have been published in Outdoor Photography Magazine, Wild Planet Photo Magazine & Devon Life. Again he welcomes proposals from editors.
A newsletter is currently sent out two to three times a year with details of any new safaris, workshops, publications, exhibitions, art fairs or other projects. Please contact Richard if you would like your email to be added to the mailing list.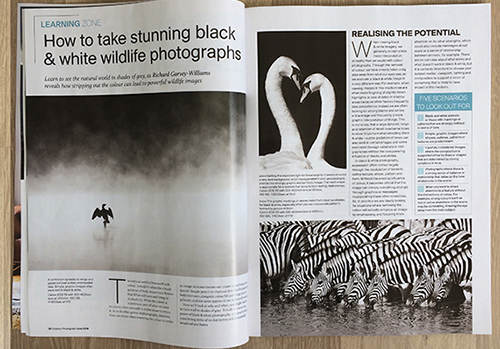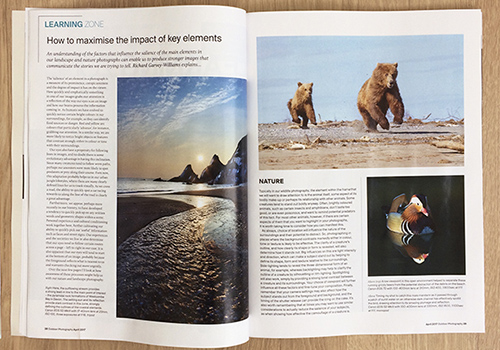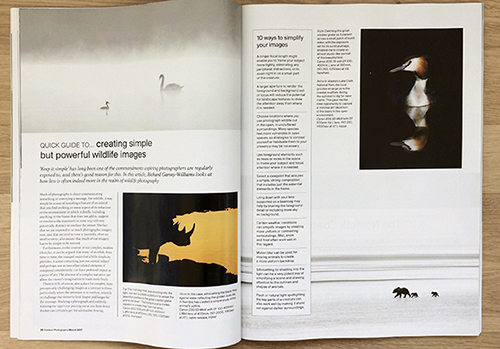 Safaris